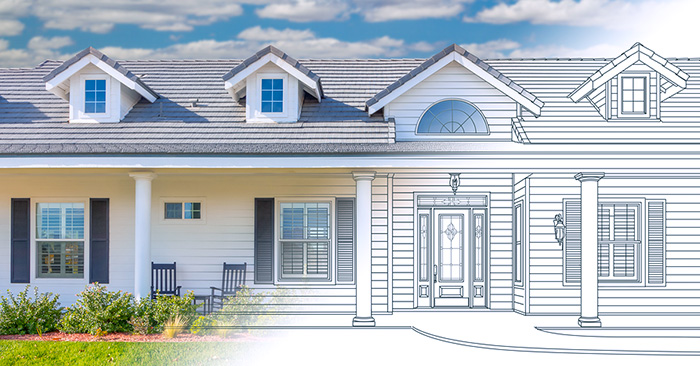 Many people believe that when it comes to real estate, buyers want something brand new. But according to a recent report, the vast majority of buyers end up purchasing existing homes over new construction!
According to the New Construction Consumer Housing Trends Report 2018, only 38% of buyers in 2018 even considered purchasing new construction. And the percentage that ended up buying a brand new home? Only 11%.
Anecdotally speaking, a lot of that is because new construction can be very pricey. Locally in Winter Springs we have a subdivision being built called Tuskawilla Crossing – it has 379 homes being built and the townhomes are starting at $300k! The estate homes are going closer to the $700k range.
However, I just placed a family in new construction in March of 2019. All they had to bring was their down payment. Why? Many builders have special programs which will pay all of the closing costs associated with a new loan. So for just 3.5-5% of the purchase price, you can get into a new construction home.
Ultimately, it's a preference and a knowledge issue. When choosing a Realtor they should be able to offer their geographic insight. In the case of my client, we showed existing homes, but they chose to spend the extra $10k and go for a brand new home. If you have questions, I'd love to help out and buy you a cup of coffee.
What About Sellers?
If you're thinking of selling your home, this is great news! With most people opting for a traditional resale over new construction, it means your home should be a great commodity item! Inventory levels are rising to acceptable amounts, but we are still seeing multiple offer scenarios on great real estate that's priced well. If you think you need to sell – let's chat. Head over to my sellers page and get a FREE home valuation.
The Takeaway
If you've been thinking about selling your house, now is a great time to make a move. With 89% of buyers ultimately purchasing existing homes, your property is exactly what a huge portion of buyers are looking for.